Renewable Energy
Renewable energy allows you to harness the latent heat which exists in the ground, water or atmosphere, and convert it to heating and cooling processes, without the need for an oil, or gas-fired, boiler.
Once installed, you can save up to 70% of your energy costs, compared with conventional systems. Output is unaffected by weather or outside temperature, the system requires no annual servicing, and, whereas the efficiency of boilers reduces over time, heat pump efficiency remains constant.
No matter how large or small the building, we will combine the latest central heating and hot water technology, to design a system that meets all your needs.
Renewable energy is the energy generated from natural resources such as sun, wind rain and geothermal heat.
Free energy that is naturally replenished and will never run out.
The government are issuing targets to reduce CO2 emissions by 80% by 2050 so the need is becoming greater each year.
The UK has 1% of the world's population and produces 2.3% of the world's CO2.
This free energy can be collected in various ways including:
Air source heat pumps
Ground source heat pumps
Solar thermal
Heat Pump Technology
Heat pumps offer the most energy efficient way to provide heating and hot water as they use renewable heat sources in our surroundings.
Even at what we consider to be cold temperatures the air ground and water contain useful heat that's replenished by the sun.
By using a little more energy, a heat pump can raise the temp of this to a level needed to heat space and water in a very efficient way.
A heat pump can convert 1kw of electricity into around 4.78kw of usable heat, giving it around a 378% efficiency rating.
Heat pumps are available as: :

Air Source Heat Pumps

Ground Source Heat Pumps
Solar Thermal
Solar systems use heat from the sun to work alongside your conventional water heater: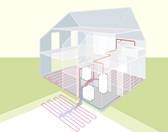 Please contact us for more information on our renewable energy solutions.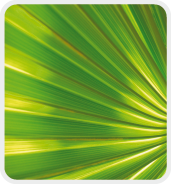 Contact Details
1 Lenziemill Road, Cumbernauld,
Glasgow. G67 2RL
T: 0870 242 7772
E: info@mmaxx.com