Underfloor Heating
Underfloor heating, a system which pumps a controlled flow of warm water from a heat source through plastic pipes buried in the floor, is fast becoming the most popular form of heating.
The pipes, where the water flows at a lower temperature to a radiator system, are spaced evenly across the whole floor area resulting in a more gentle, even and economical heating system.
Typically the annual running cost of a correctly designed underfloor heating system is up to 30% less than a conventional radiator system. However, the whole system must be correctly designed to suit the building and heat sources in order for this efficiency to realised.
Underfloor heating can be installed in various types of floor construction relatively easily and most floor coverings are compatible. The pipe we employ is a high quality multi-layer pipe with a layer of aluminium to prevent oxygen ingress.
There are many benefits to this type of heating system including:
Design Freedom – makes optimum use of each room – no unsightly radiators to consider which frees up valuable room space along with removing any safety hazards for young children.
Lower Heating Blls – UFH is supplied by low temp hot water so is more economical than traditional high temp radiator installations.
Comfort – UFH gives a more even heat as the whole floor area is heated and removes and hot and cold spots that are common with radiators.
Fig 1. shows the heat circulation from a radiator – the warmest part of the room being the ceiling and coldest at the floor.
Fig 2. shows an underfloor heating system with warmth at feet and cooling as it gets towards the ceiling. A far more comfortable heat.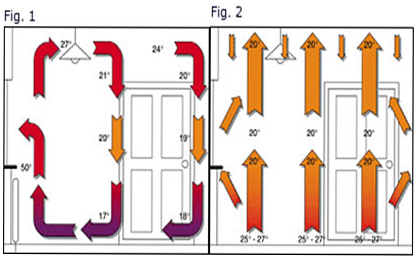 Individual room control – each room can be zoned and have its own thermostat to allow different rooms to be run at different temps.
Please contact us for more information on our underfloor heating solutions.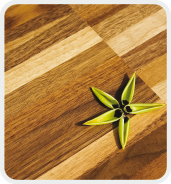 Contact Details
1 Lenziemill Road, Cumbernauld,
Glasgow. G67 2RL
T: 0870 242 7772
E: info@mmaxx.com