Solar
MMAXX solar thermal systems use radiation from the sun to heat water.
MMAXX are accredited installers under the MCS Scheme and are able to design and install solar water systems that could provide you with free hot water and a tax free income.
Over 70% of the average household's energy use goes into space and water heating, so a source of free hot water to use instead of commercial energy can make a dramatic financial saving
Please contact us for more information on our solar power solutions.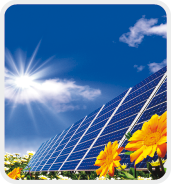 Contact Details
1 Lenziemill Road, Cumbernauld,
Glasgow. G67 2RL
T: 0870 242 7772
E: info@mmaxx.com